7 Aspects of Reading and Reading in the Curriculum
Reading is for all
Our school is determined that every pupil will learn to read, regardless of their background, needs or abilities.
Wide range of books of varying genres to study in writing and reading lessons
Library Renovation from the Tesco Bags of Help Scheme to make it a space everyone wants to be in and go to
Reading, language and oracy go hand in hand for us
At a time when, according to the National Literacy Trust, 1 in 11 disadvantaged children in the UK say they do not own a book of their own; we aim to close this gap by giving children, particularly juniors, a wide variety of books to peruse
Special books to teach us about 'diversity' and the fact we are all amazing
Committed to the cause – reading and language is at the heart of the curriculum
TIS school – emotions, communication, reflection and expression are at the heart of what we do. This demands we are committed to language, story telling and empathy.
Reading at home 3x a week and Reading Karate encourages children by giving them intrinsic motivation to read. 3 full charts means an invitation to the HEADTEACHER'S READING TEA PARTY with Mrs Anderson if they've really shone their light.
Millionaire Club
Class Word Count Competitions
Celebration of World Book Day to celebrate our favourite authors!
Teaching empathy and understanding of our world after lockdown through books. We used Oliver Jeffers': Here We Are and What We'll Build to support our children in returning to school to stimulate conversations about our world and to heal.
Irresistible invitations to read + write
Our children are given opportunities to read stories, poems, rhymes and non-fiction. These are chosen for reading to develop pupils' vocabulary, language comprehension and love of reading. Pupils are familiar with and enjoy listening to a wide range of stories, poems, rhymes and non-fiction taught from explicit reading sessions but also from the wider, language-rich curriculum.
Class novel read daily + audio books used with a mixture of teacher voice to cope with the demands of our ever-increasing technological world
Language and text-based curriculum for writing – ensure we always teach how to read as a writer
Writing curriculum lends itself to language-rich texts which challenge and motivate pupils. Non-fiction and Fiction writing unit completed every term and these are accompanied by well-written prescribed cross curricular texts (usually written by the teachers who model the highest standards of language)
World Poetry Day, Stop the Clock's Reading Day, Shakespeare Day, Extreme Reading
Reading is taught in an explicit lesson every week. We also have discreet reading sessions every day where reading skills are taught. We teach our reading using Reading VIPERS.
VIPERS allows us to explicitly teach reading skills to enhance the meaning and understanding of a text: this, in turn, aids their writing and allows them to think as an author would.
In later KS2, we also use Cracking Comprehension as a resource to familiarise children with a range of texts that differ according to genre in preparation for reading in the big, wide world.
Targeted Help for those who need it
Our provision matches the National Curriculum framework and independent reading is encouraged as children enter lower KS2. Many of our pupils have taken part in the Read, Write, Inc program at our partner Infant school; we continue to use this program to support and build upon.
For children who still need a little help with phonics as they enter Year 3, we identify these children quickly and they are given a consistent and diligent programme which includes R,W, Inc and 'Nessy Reading and Spelling'. We are beginning to see great qualitative progress from the individuals who are using this. This is ever-changing and we continue to monitor the reading of everyone very closely to move children off this as quick as we can to support their independent reading and fluency.
Decodable and suitable books
Children who still may need phonics are given a phonically decodable book which matches the phonemes (sounds) which they are doing in class.
As we progress up the years, we use Accelerated Reader to give us a guide to the appropriate book and book level the children read. We do STAR reader test half termly and the children are really invested in this. In Year 6, they take complete ownership of the books they read and how they are matched to their ZPD level. This should provide the children with an adequate level of challenge and is based on word level, phonically decodable words, vocabulary and how many words are in the book in total.
Teachers give pupils sufficient practice in reading and re-reading books that match the grapheme-phoneme correspondences they know and this is built on in wider reading and independent reading time as to support fluency.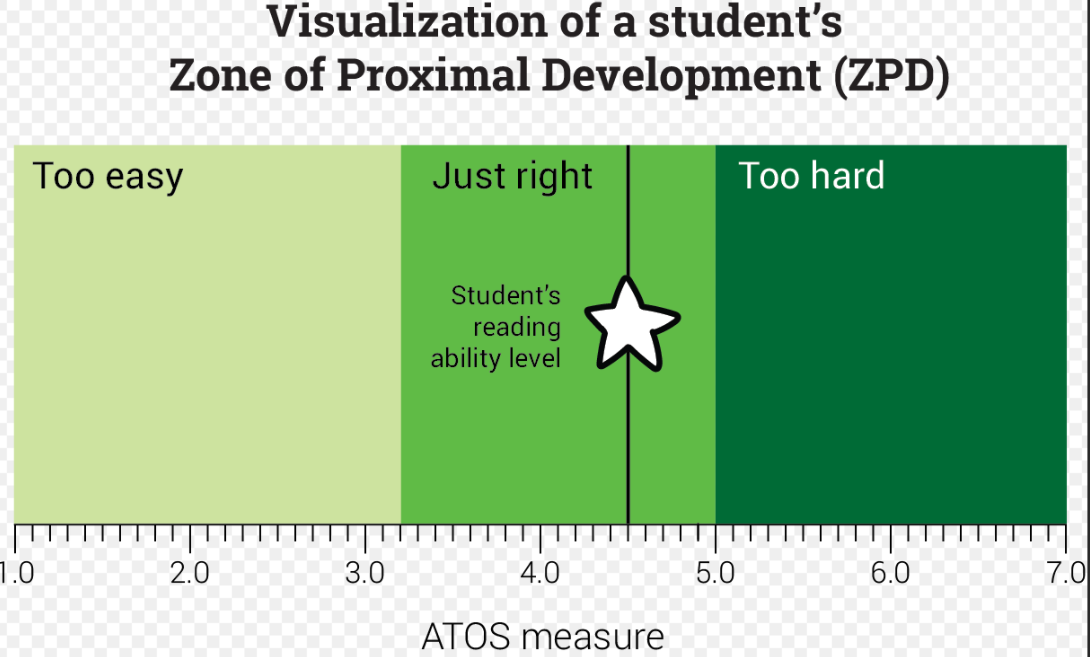 Phonics is forever
As you enter our classrooms, you will see that we have R, W, Inc speed sound charts on display and on our tables. This is because we believe phonics is something we use forever. Our spellings are organised according to spelling rules/sometimes phonetic rules and this is why we have an explicit spelling session on the Monday where we touch on ways in which to read/explore unfamiliar words and how to decode them.
Research (The Vocabulary Gap) shows that we need to read/use a word 60 times before it can enter our everyday vocabulary: this is why to us, oracy goes hand in hand with reading.
Ongoing Assessment – everyone moves at a different pace
Those who need extra help are identified early so we can put a plan in place.
We always follow plan, do and review. Half termly we do STAR reader tests and make appropriate adjustments to the provision that we give.
If we are noticing a particular barrier to progress we liaise with our SENDCO in order to put provision in place to support. We realise that everyone moves at a different pace and particularly after the events of 2020, some might be in a place which is very different to others.
Reading and Writing Experts
Staff are given frequent training and the latest findings from research from the Education Endowment Fund. As research and knowledge tells us more about reading, we adjust our practices in order to suit. We endeavour to give our children the best opportunities to flourish and become life long readers.
Teaching word of the day and finding opportunities to teach etymology of words (often in maths to increase and aid understanding)
Poetry club
Author days and visits: every opportunity to work with people who use language/words/reading in their everyday lives:
Kresen Kernow – Archives
Working with Poet Sally Crabtree
Kernow King Project
We have a Super Six Reading Champion who acts as a reading mentor for those in their year group.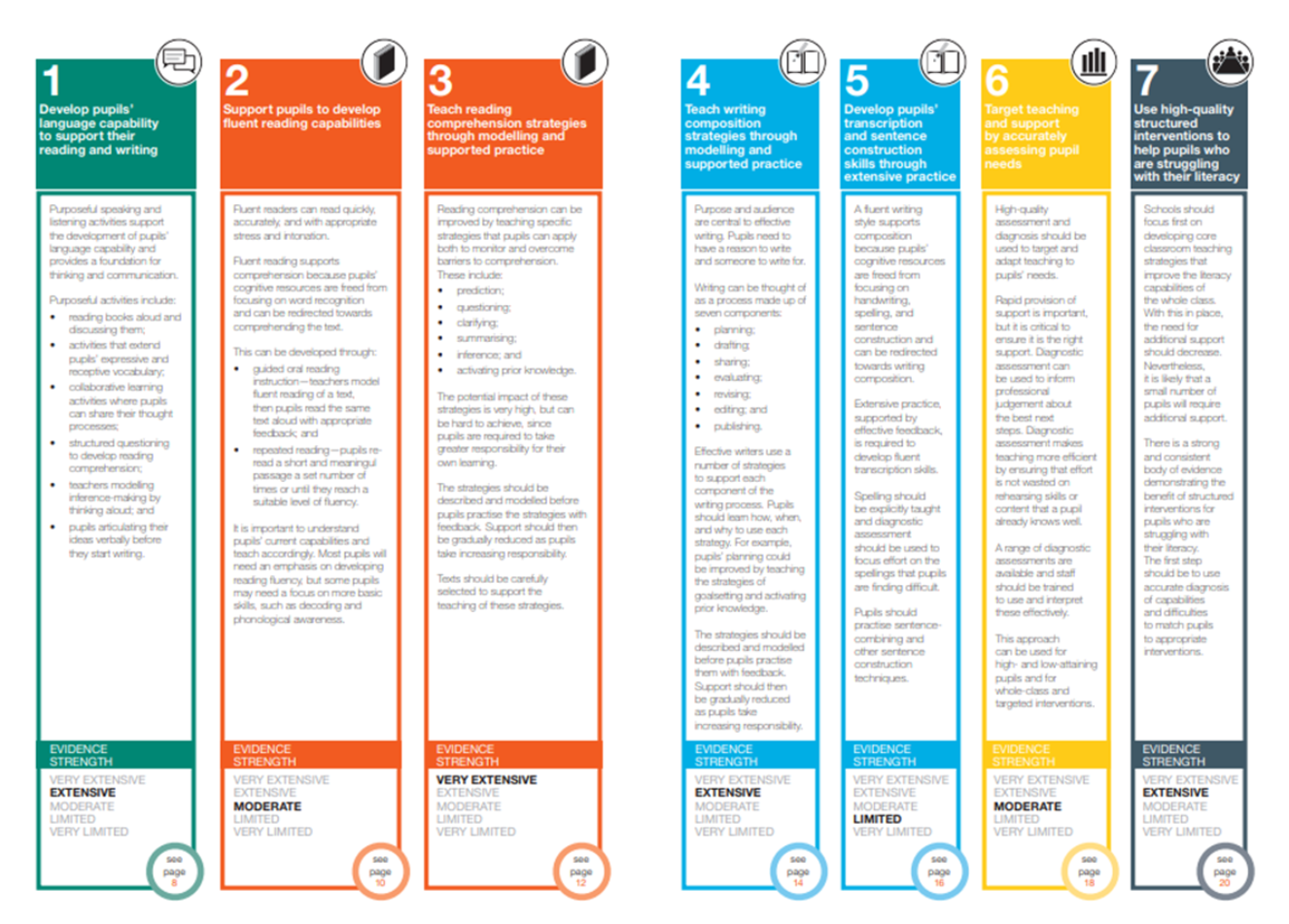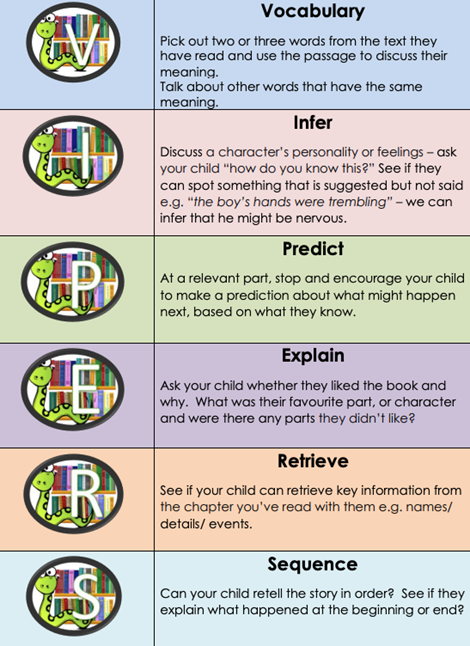 ---